Automotive
Ready to enhance supply chain performance?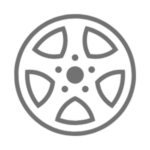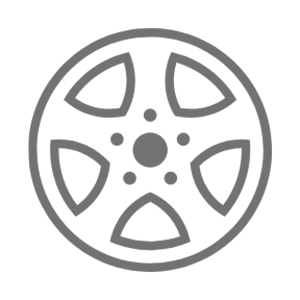 Providing automotive logistics solutions, expertise, & relief in a high pressure, high-risk environment where every second matters, costs are closely managed, and quality is critical.
Creating value with lean automotive logistics solutions
Provide stability through consistent performance in meeting service level agreements
Drive efficiencies & cost savings with continuous improvement culture and lean best practices
Systems solutions with Advanced EDI functionalities enabling forecasting, JIT delivery, sequencing, and material planning support.
Cost savings with foreign-trade zones
Quality & Sustainability Focus – ISO-9001 certified operations & bronze level EcoVadis certifications
Integrated system solutions enabling collaboration and customizable dashboards to provide real time information valuable to individual users
Sunland Logistics has over 20 years of experience providing automotive logistics solutions expertise and reliable 3PL support in a high pressure, high-risk environment where every second matters, costs are closely managed, and quality is critical.
We help you do what you do, better!
Automotive Customer Support Snapshots
3PL Partner for Tier 1 Automotive bumper & grille supplier supporting Daimler Plant in North Charleston, SC
Inbound to Plant: Bulk parts, sequence part (JIS), and pass through
Inbound Transportation Management: Manage all transportation from domestic and overseas suppliers
Assembly & Repack: Assembly of purchased components to create final assembly
Shuttle Transportation: Delivery of product to the Daimler facility (JIS & Bulk)
Parts Purchasing: Receive forecast from the Daimler Facility and order to meet the demand
Supply Chain Partner for wheel manufacturer serving 16 plants in Detroit & Southeast including Ford, GM, BMW
Managed 200,000 SF ISO-9001 Certified operation providing material planning support, inventory control, inspection & quality sorts, rework and repackaging.
Established EDI connectivity with OEM to receive JIT call-off for short & long term demand and Electronic ASN
Quantified Value provided to customer: Established Foreign Trade Zone and electronic filing direct to Customs and Border Patrol to eliminate transaction filing fees (saving customer over $95,000 per filing transaction)
Our Services
Lean Logistics Partners
Our team becomes an extension of your business to help simplify the management of your supply chain, solve problems, & improve performance.
Let's work together!
What are your automotive logistics needs? Contact us and let's discuss how we can help you.
Contact Us