Plant & Shuttle Support
Delivering stability with reliable short-haul transportation solutions
Streamlining warehouse logistics & shuttle transportation
Sunland provides dedicated shuttle operations between manufacturing plants & warehouse distribution centers resulting in streamlined communication & increased operational efficiency.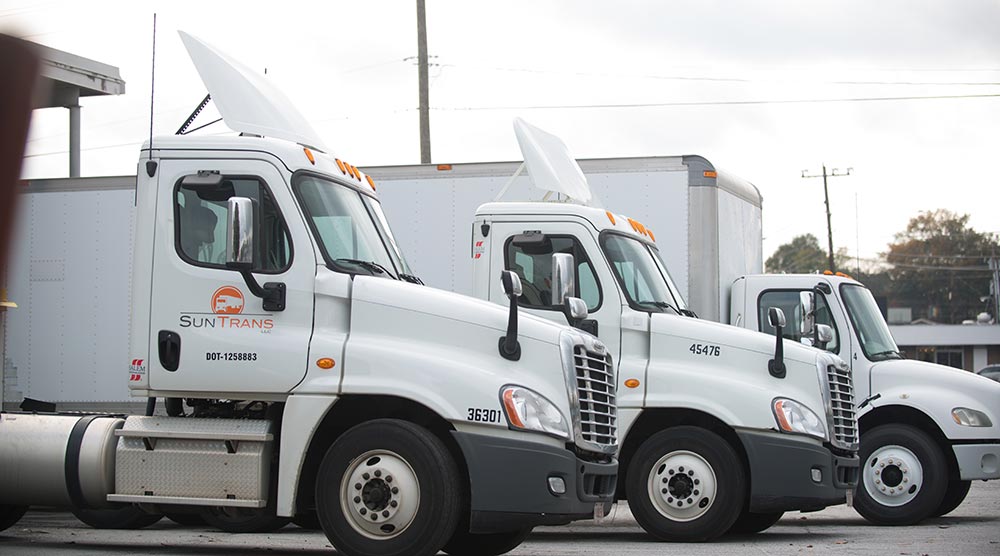 A third party logistics partner for reliable Plant & Shuttle Logistics support
Shuttle transportation support
Spotting and short haul dedicated lanes (within 10 hours roundtrip)
Drop trailer programs
Hostling & Yard Management
Streamlined communication
Increased operational flow
Reduction in overhead costs
SunTrans, LLC is a sister company of Sunland Logistics Solutions specializing in dedicated, short-haul transportation solutions helping:
Manufacturers and distributors gain a team of dedicated drivers providing reliable, consistent supply chain support
Truck drivers gain the opportunity be on the road during the day and return to their loved ones in the evening.
Plant & Shuttle Support Snapshots
Managing shuttle fleet supporting transport of raw materials for automotive OEM
We handled transport between the manufacturing plant, Sunland's dedicated warehouse operation, and additional business partners in Louisville, KY and Tuscaloosa, AL.
Quality team using Sunland's Infor WMS solution from their plant to put specific batch of material into QC hold and also release of Hold.
Dashboard has been implemented on the floor and also to customers which greatly improved visibility and reduced email communication.
Chute dashboard in cold room provides visibility of aging of raw material. Raw material expires with 6 months from date of manufacturing and Material need to be used before the expiry date – saving $500,000 in inventory costs.
Let's work together!
See how we can partner to improve efficiency & performance in your supply chain. Contact us today to learn more.
Contact Us