eCommerce Fulfillment
Fulfilling customer orders & expectations
Sunland can serve as your partner for growth and act as an extension of your business to successfully manage eCommerce order fulfillment & omni-channel solutions.
Scale your business while controlling costs
Enhance consumer experience across channels
Gain valuable insight with connected technology & advanced analytics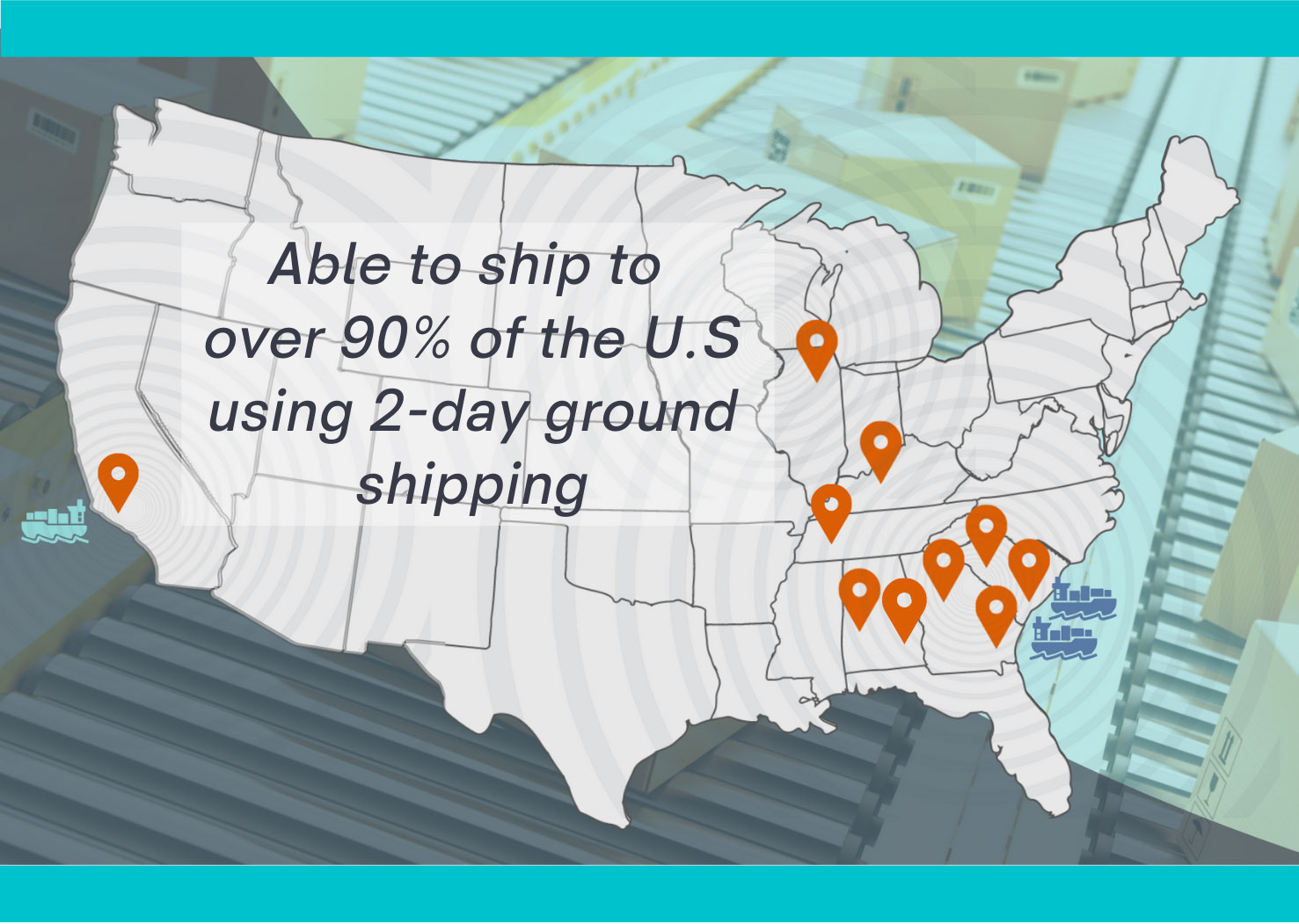 Positioning your inventory in fulfillment centers closer to your customers increases speed of sale to delivery and enhances customer satisfaction.

eCommerce Logisitics Solutions
Minimizing inventory costs by having visibility into top selling and slow moving products
World class inventory accuracy processes including:

Cycle counting, bar code scanning, and Warehouse Management System with built in quality control features
Training programs, work instructions, and process audits to support flexibility with consistent results
Managing packaging inventory levels to reduce costs and ensure order fulfillment completion

Avoiding the loss of sales due to stock outs with collaborative forecast planning sessions and A.I. technologies to enhance material planning
We use engineer-designed operations with optimized storage and picking methodologies to increase the velocity of your supply chain while controlling costs.
World class processes to ensure order & inventory accuracy
On-time delivery
Flexibility
Seasonality
Scalable shared buildings and cross-trained teams
Accuracy
Omni-Channel – fulfilling direct to consumer, wholesalers, and store replenishment orders
We manage the inbound flow of returns from various locations and get products back to a sellable state.
Enhanced Customer experience with faster return authorization processing
Increasing revenue through secondary markets
Simplify the management of your reverse supply chain
Dispositioning, Repair, refurbishment
Liquidation channel support
CONNECTED TECHNOLOGY & VISIBILITY
Integration with leading shopping carts, marketplaces, retailers, & ERPs
Simplified single platform for order, inventory, and shipping management
Enterprise Level data security
Automation solutions
Realtime visibility & Actionable reports – i.e. on-time shipments, cost per unit, cost to sell
We work with global shipping partners to plan and manage shipping methods
Leveraging order volume and relationships with carriers
Track and trace throughout life cycle of shipment
Optimization ship method to reduce cost & transit time
Drop trailers for same day shipping
Kitting & Assembly
Configuring, programming & assembling electronics
Subscription box
Packaging inserts
Customized packing slips, labels, thank you letters, & inserts
With a consultative approach, Sunland's team has helped a wide range of retailers and distributors improve their performance & consumer experience. From emerging lifestyle brands to industry leading lawn & and garden brands, we've developed omni-channel solutions to successfully support our customers throughout all seasons.
Let's work together!
If your company needs help fulfilling customer orders and expectations, let's work together.
Contact Us